[caption id="attachment_366" align="alignright" width="150"]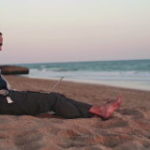 Meme == fun! Make one yourself! Tag #SummerOfSelenium[/caption]
I rarely go to the beach. When I do, I like to do what I like to do: surprise, tech stuff. We all relax in different ways, no judgement here. We also all need to work flexibly, so I'm also busy with a new co-working space for my locals.
In back and forth with a colleague of mine, we started to talk about strange places where we find ourselves writing Selenium scripts. All sorts of weird things have been happening in mobile this summer, Pokemon Go (which I call pokenomics) for example, and Eran was busy creating a cross-platform test script for his upcoming webinar that tests their download and installation process.
At work, we're doing this #SummerOfSelenium thing, and I thought that it would be cool to start a meme competition themed around summer-time automated testing from strange places. Fun times, or at least a distraction from the 7th circle of XPath hell that we're still regularly subjected to via test frameworks.
If you want to build your own meme, use the following links...
Reply to my tweet with your image and I'll figure out a way to get our marketing team to send you some schwag. ;D
Mine was: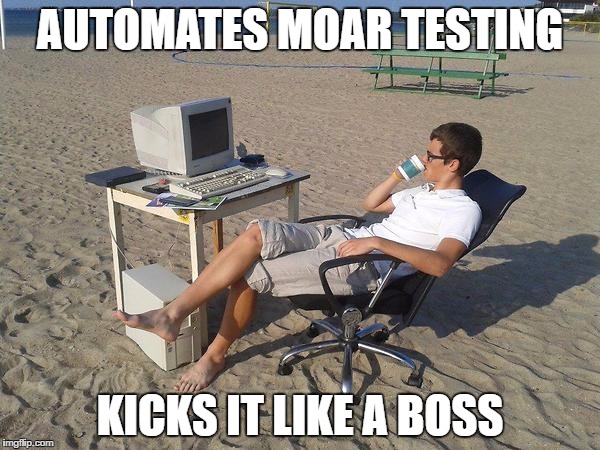 Then Eran responded with: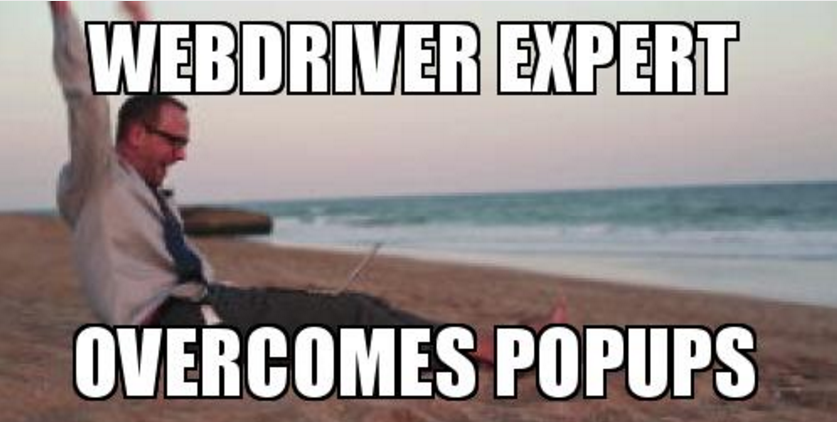 We think we're funny at least.
---
Side-note: co-working spaces are really important. As higher-paid urban jobs overtake local employment in technical careers, we need to respond to the demand for work-life balance and encourage businesses to do the same. Co-working spaces create economic stickiness and foster creativity through social engagement. My thoughts + a local survey are here, in case you want to learn more. A research area of mine and one I'll be speaking on in the next year.